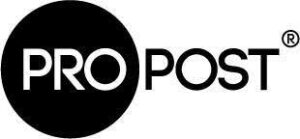 Pro-post is a modern and professional photo retouching service. The main advantage of the studio is a great experience in retouching in all genres of photography: Portraits, Fashion, Beauty, Jewelry, Object, Interior photography.
The studio declares that leading glossy publications such as VOGUE, ELLE, L'OFFICIEL, ESQUIRE, FORBES, and many others entrust their retouching to them. Studio retouchers promise a guarantee of quality and timing, the possibility of an urgent order, flexible pricing, and a personal attitude to each client.
Studio services include detailed hair retouching, nude retouching, catalog retouching for online stores, food retouching, color correction of photos, body plastics, and work with the background.
What Makes Pro-Post Different?
Long photo editing process. One order processing takes 5 days.
Large selection of services. A lot of unique offers, such as separate hair retouching or nude retouching.
Pro-post offers 3 types of promotions: test retouching as a gift, a loyalty program and the opportunity to become a pro-post agent.
The reviews section contains both positive and negative reviews.
The site sometimes does not work well and is not very convenient and understandable in terms of user experience.
The studio is located in Kyiv, Ukraine.
The quality is at the same level as FlipRetouch and Photza studios, and in some cases, even better.
Lack of 24/7 support.
The site is not very attractive to users.
Pro-post offers the highest prices on the market.
On the site, you can find 3 types of promotions.
Prices are divided into 3 levels: light, advanced and premium.
This is one of the few companies that take on nude photo retouching. Yes, the prices are high, but there is no alternative.
The result is excellent! Those few days, while I waited for the finished photos, were worth it!
I am eager to express my deep gratitude to Pro-Post for your quick turnaround and wonderful quality. My clients are satisfied.